Barbados has a national goal of a 100% fossil-fuel-free transport sector by 2030.  Minister of Energy and Business Development, Senator Lisa Cummins, is leading the country's Energy Transition and Investment Plan (ETIP) towards achieving its SDG7 and the SDG13 commitments.
"We have a heavy lifting role ahead of us. We have an investment framework to develop, a new energy and investment plan to develop and an integrated transport plan as well," Cummins said, speaking at a national workshop held in Bridgetown on April 17 to launch the ETIP.
Cummins urged the private sector to make the practical next steps needed for Barbados to reach those goals.
In a panel discussion on best practices towards national energy planning towards a net zero future, Legena Henry, CEO of Rum and Sargassum Inc. shared details of the Barbados-based company's plan to produce transportation fuel from low-cost local waste streams including rum distillery wastewater, Sargassum seaweed and Barbados Blackbelly sheep.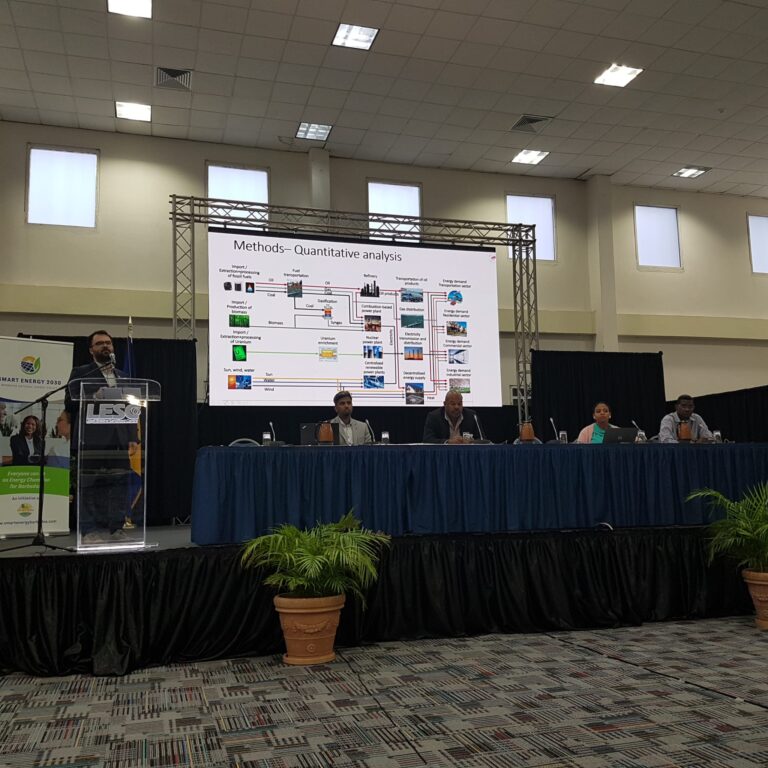 "We hope to replicate successful deployment in Barbados throughout all the territories of the Caribbean Sea," Henry said in a post-event interview. 
She added that the presence and participation of panellists Rohan Seale of The Barbados Light & Power Company, Aidan Rogers of the Barbados Renewable Energy Association, and Ioannis Pappis of Sustainable Energy for All, could be seen as a good sign regarding the readiness of Barbados' government, public, and private sectors to collaborate moving forward.